The art stunt we held to promote the
Super Soup Lunch
event was a great success! Here are a few photos from the day: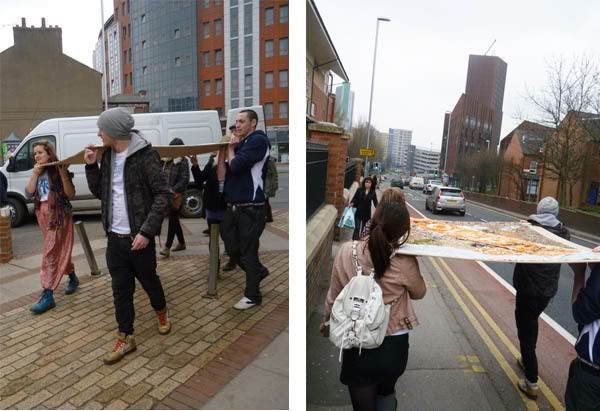 Making our way to town with the big picture. A huge thanks to the transportation gang.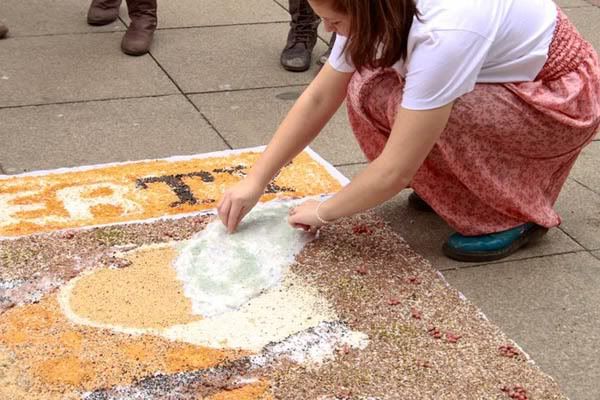 Lana setting up in Leeds City Centre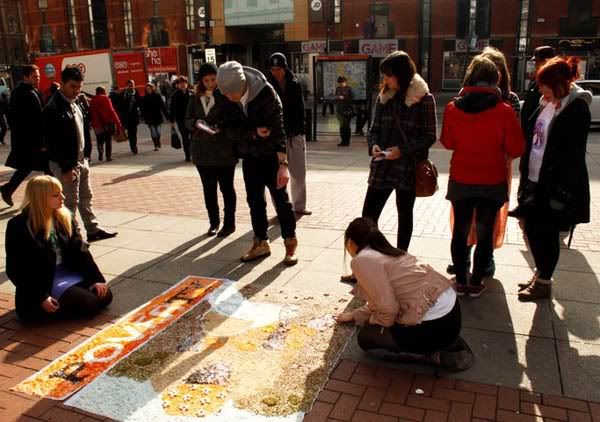 The start of our little event!
Here we are finishing off the piece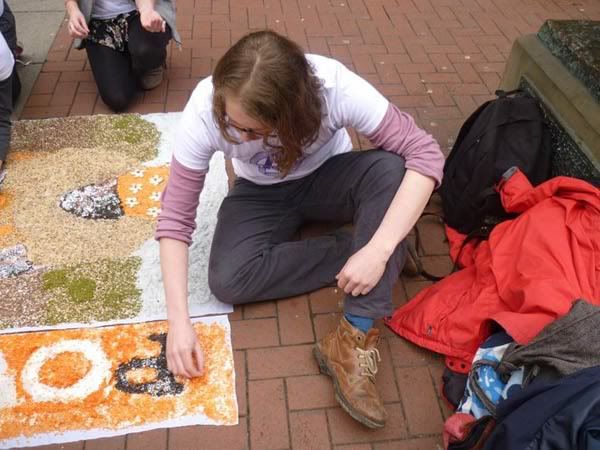 Paddy is concentrating hard
Talking to people about the Super Soup event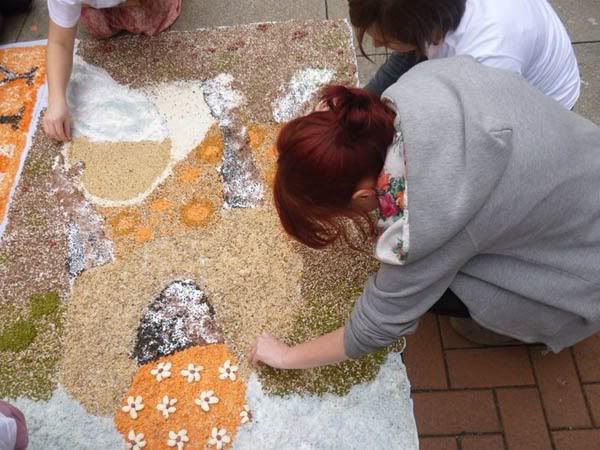 Lottie making sure the beans are all in place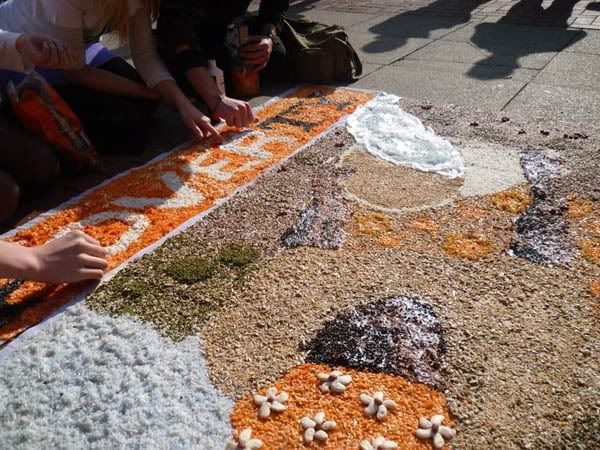 The sun came out to play!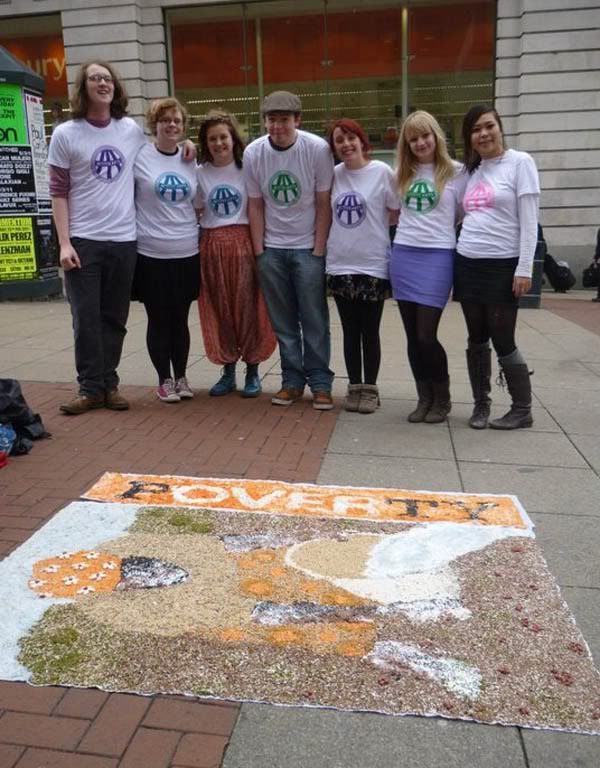 Here's the Leeds ActiveARTS gang!
A huge
THANK YOU
goes out to all the people who were involved in this project! It was not possible without all of your help!
Please check out Christian Aid's upcoming national event, the
Super Soup Lunch
event. The idea is to eat soup for lunch and help raise awareness and funds to help millions of people who are living in poverty.
For more info, please check out the Christian Aid website.