Our work for the huge art attack to promote the
Super Soup Lunch
started this week! We wanted to do a fun and creative project that we could all contribute towards and decided on an 'art attack' style picture. We are promoting the Super Soup Lunch, so we decided to use soup ingredients to create a large piece of art work!
Here are a couple of in progress pictures..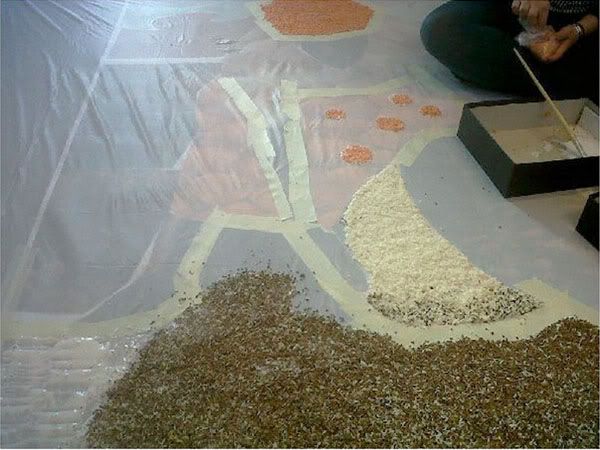 The piece is about 8ft by 6ft and is made from various beans, lentils, seeds and rice. Leeds ActiveARTS members have painstakingly glued down these ingredients to make this piece of art, it was great to see it taking shape and form..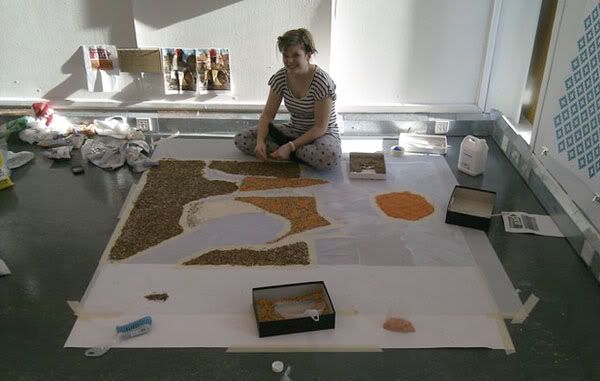 Special Thanks to Lana who headed this project!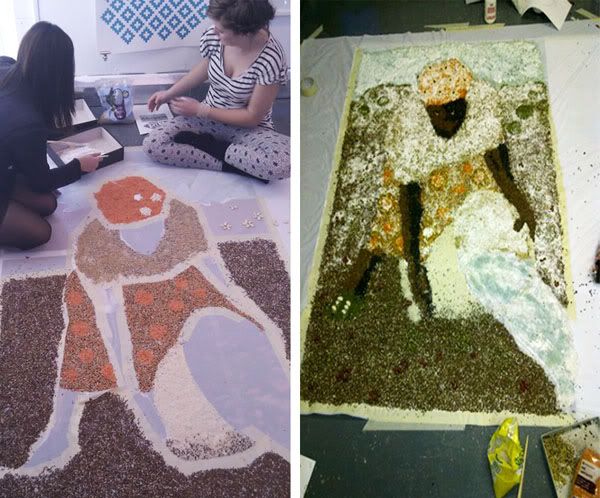 Nearly finished!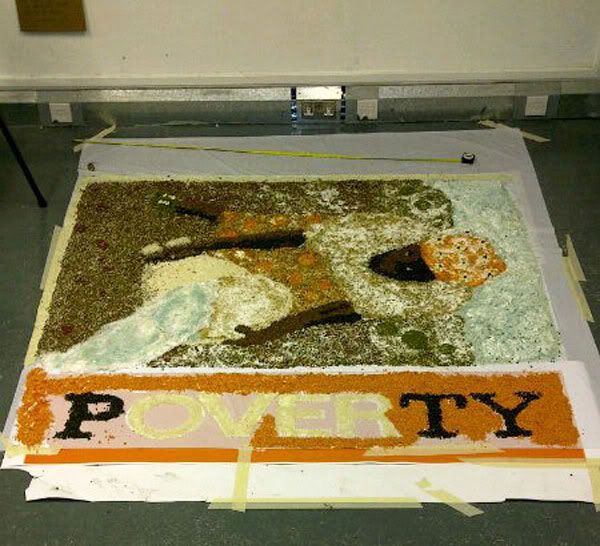 We will be making the finishing touches to the piece in
Leeds City Centre
tomorrow from 12pm. That's
Friday 4th March
outside Sainsburys/CEX where the statue of the man with the barrel is.
Join us to promote the Super Soup Lunch which takes place on 25th March.