This weekend, Leeds ActiveARTS held their debut event: Bowling Over Poverty. It was hosted at
Remade in Leeds
, a vintage clothing and alteration shop in Hyde Park, Leeds.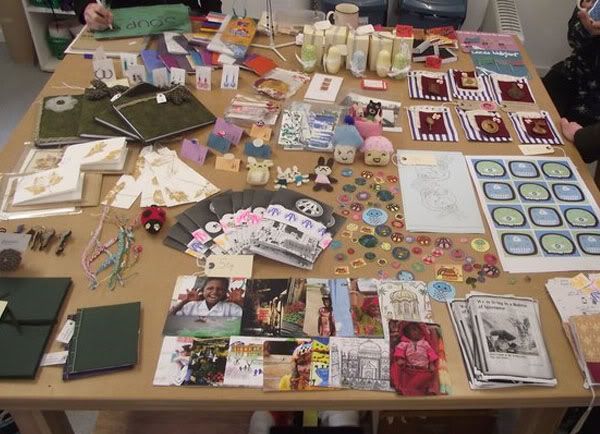 Our crafts stall featured handmade work by local artists.
We had shrink plastic charms, prints and posters and handmade keyrings for sale
Beautiful wooden brooches made by
Claire Belia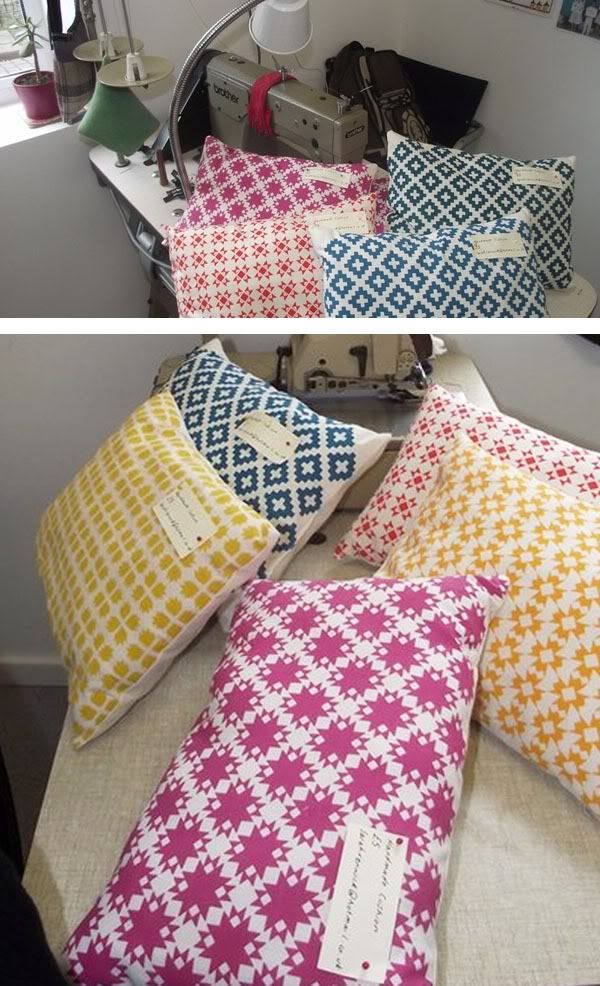 Cute screenprinted cushions by
Sarah Renwick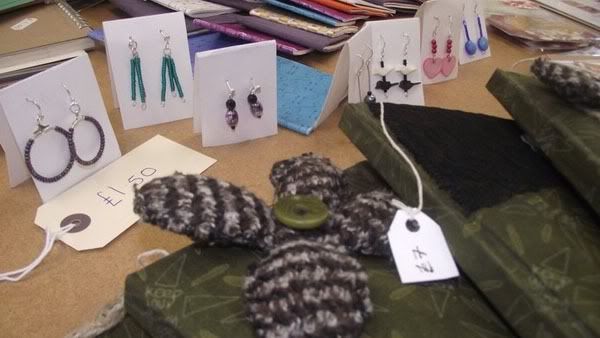 Handmade jewellery made by Mrs Stephens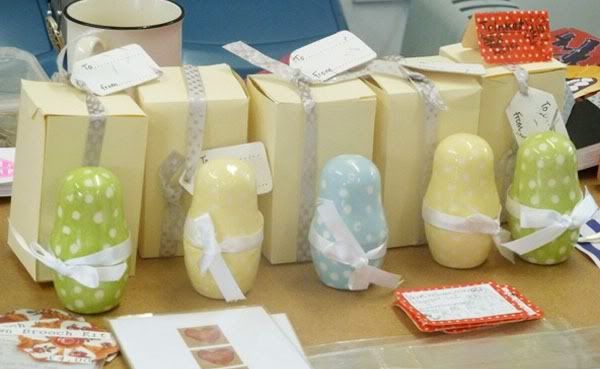 Lovely handmade trinket boxes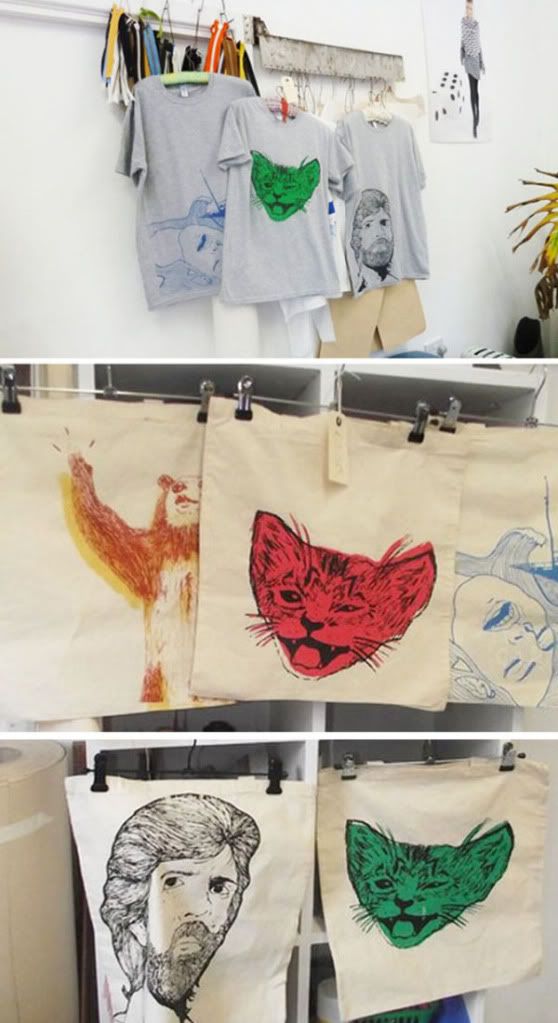 Cool screenprinted t-shirts and tote bags by Rosie
Pretty and colourful handmade notebooks by Olga
Pressed leaf stationary
The cake stall looked and smelled amazing!! We had mini cup cakes, crispie cakes, brownies, rock bakes, tiffins and fair trade chocolate! Thank you to everyone who helped baked these cakes :)
Alongside our cake stall we had yummy soup! This was to support the Super Soup campaign with proceeds going to Christian Aid.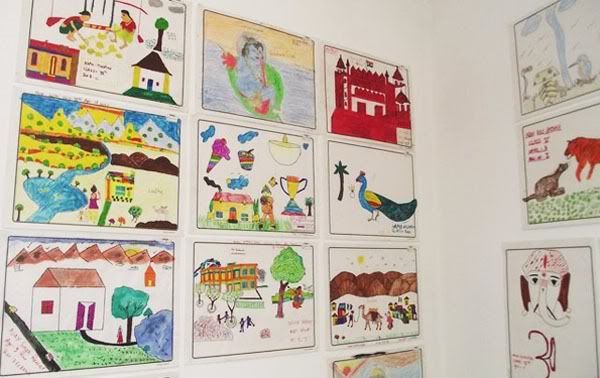 Our art exhibition featured drawings by pupils at Mahrishi Dayanand School, Jaislamer, Rajasthan. This school is humble but forward thinking, and we wanted to help The Inner Gift Foundation to raise money to improve their school.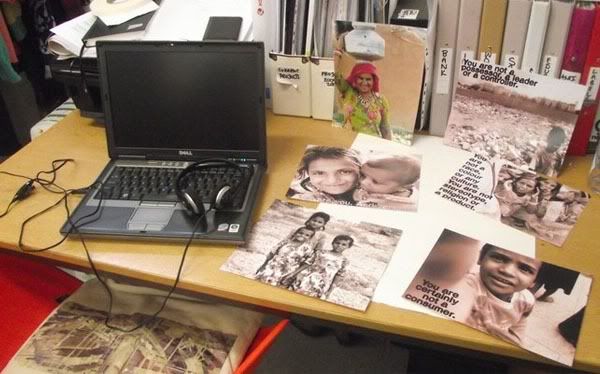 Films and information from Ctrl Alt Shift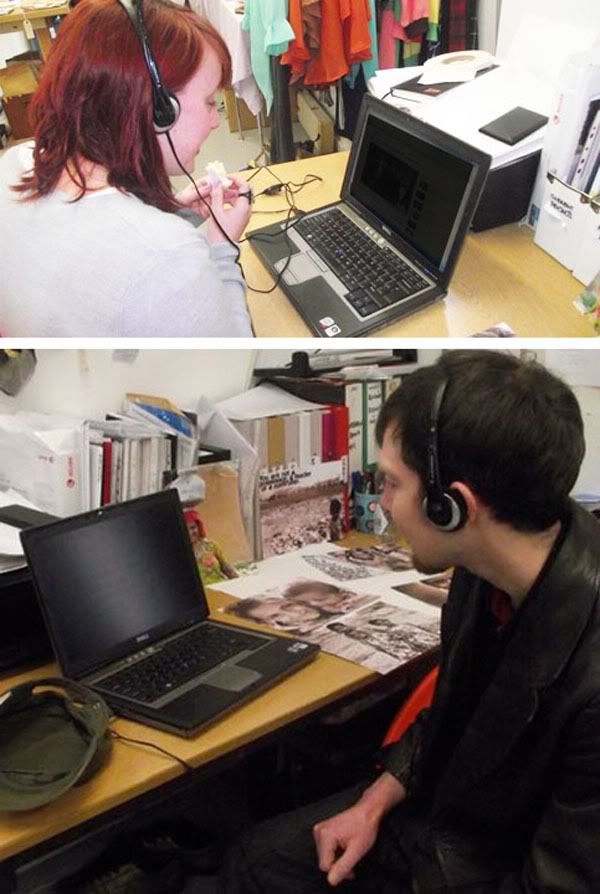 Watching Ctrl Alt Shift films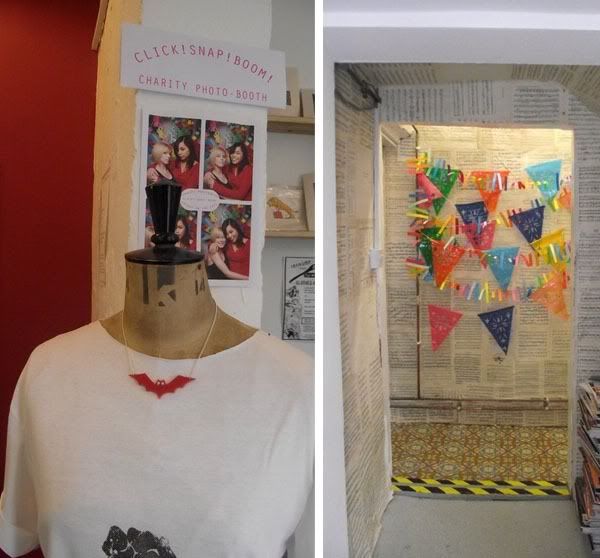 Click! Snap! Boom!
is a great and fun activity where you donated a pound and had a mini photoshoot by yourself or with friends. Check out the awesome handmade bunting background for the photos. Thanks to Sophie Ashcroft for organising this!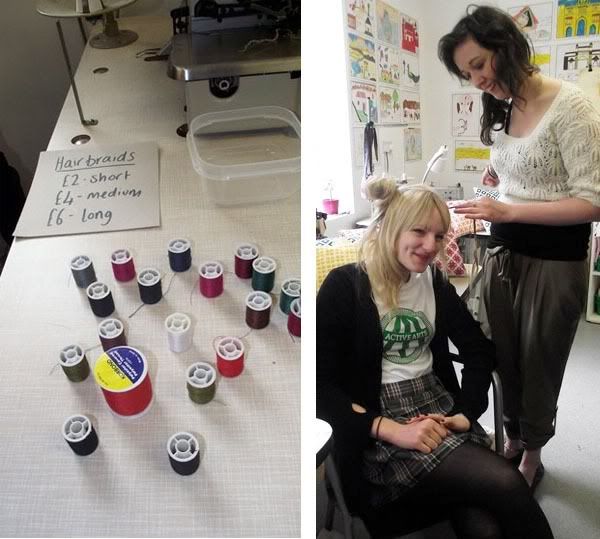 We had hair braiding on offer, with your choice of colours :)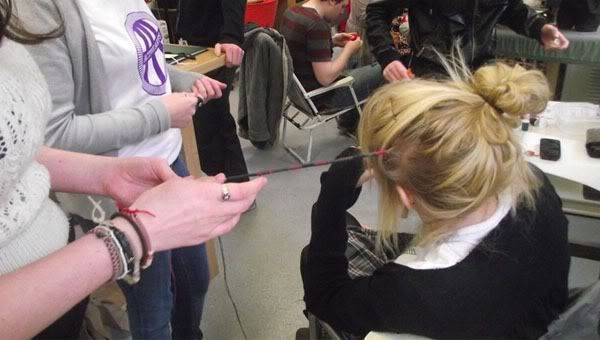 Pretty hair braid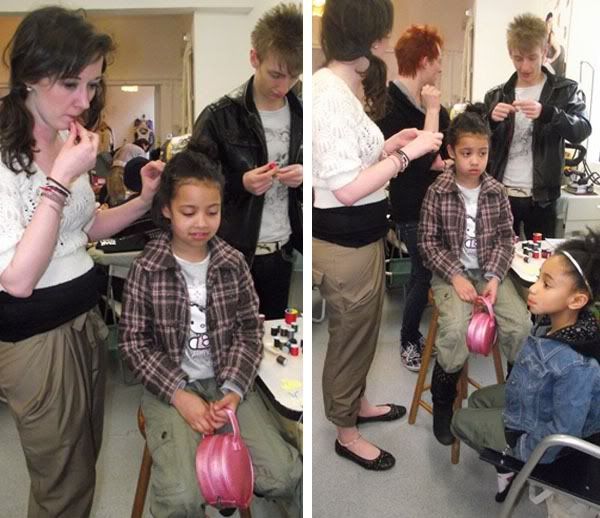 The hair braiding stall was a great sucess, Thank you to Laura Dove for organising this!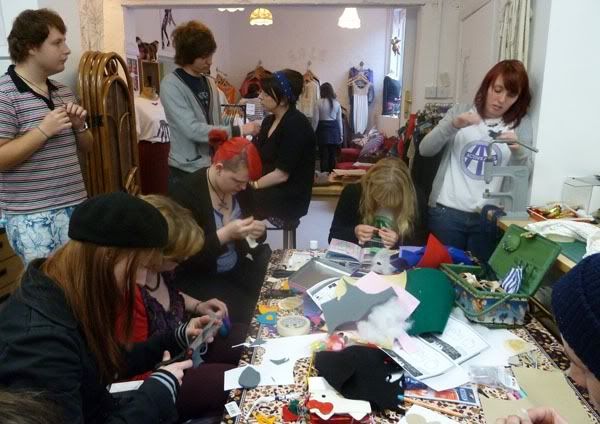 We set up a sewing and crafts table and held a workshop where you could sit down with a cuppa tea and create your own little felt creature.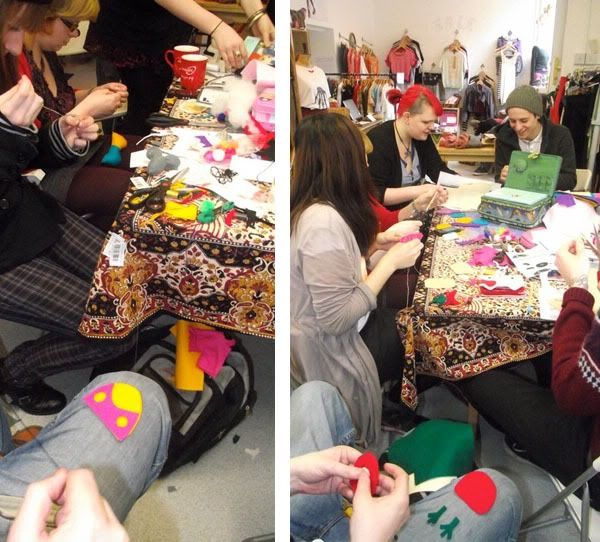 Everyone had fun making colourful and cute little critters. Thanks to everyone who got involved!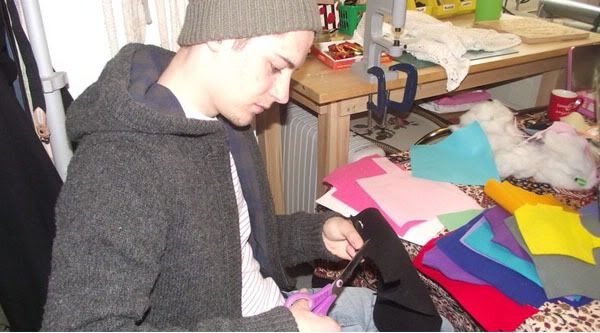 Dan concentrating on cutting out his panda pieces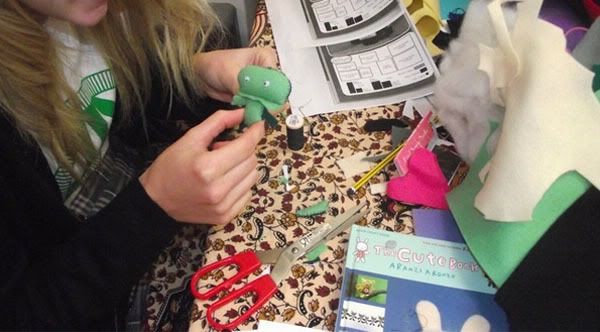 Awesome lizard with googly eyes by Katie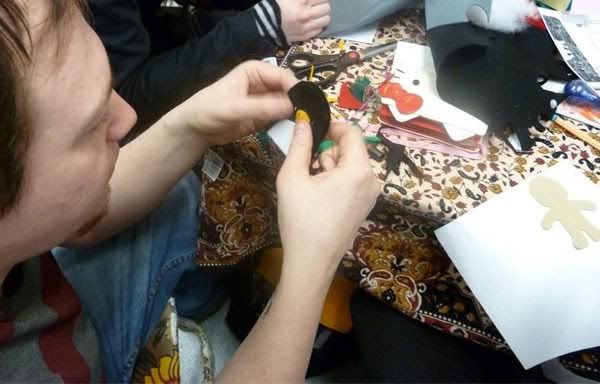 Tom makes a cute penguin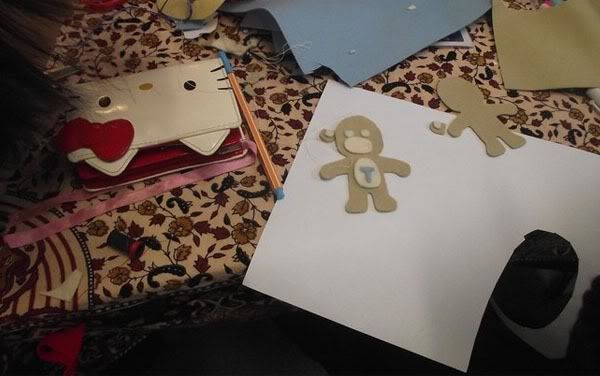 Getting the pieces together ready for sewing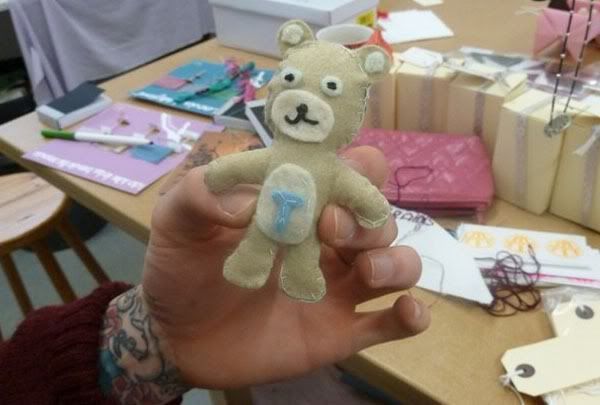 Tom's Teddy made at the crafts workshop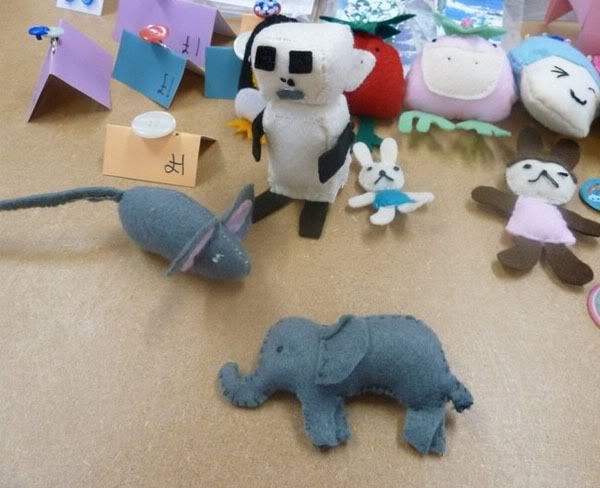 Some of the results from our crafting workshop - mouse by Olga, Elephant by Lottie and Cuboid Panda by Lelly. Thank you to everyone who got involved!!
We also had our resident henna artist Lana Johnson offering henna designs for a quid.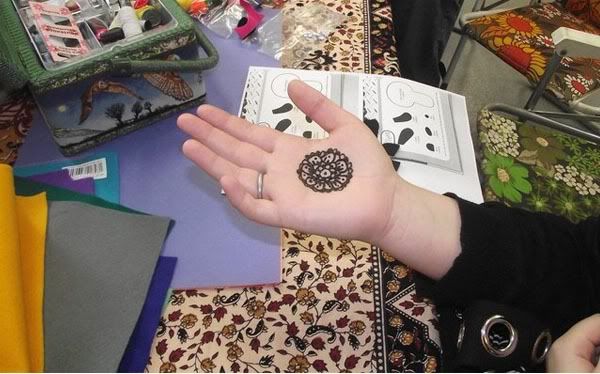 Beautiful henna!
More beautiful henna work by Lana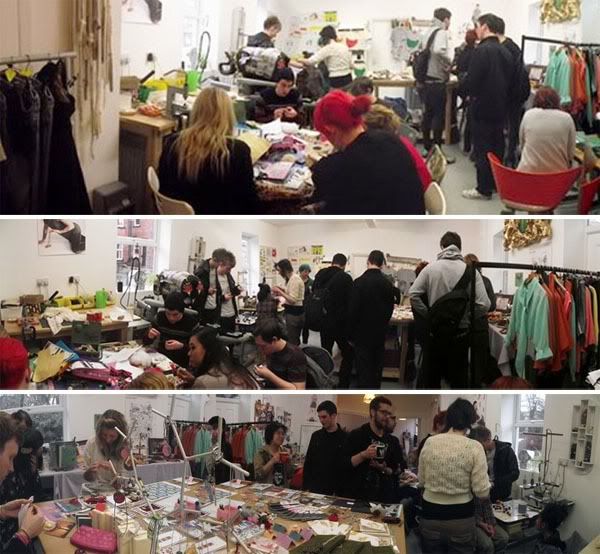 Our first event was a raging success. It was a fun day of cake and crafts, and Active Arts would like to give a huge
THANKS
to EVERYONE who helped to make this day a success. We raised over £70 for charity and had a jolly good time doing it.
Thank you!