Our first Leeds ActiveARTS Fanzine was made today! Instead of our usual weekly meeting, it turned into a practical workshop where we created our first batch of fanzines!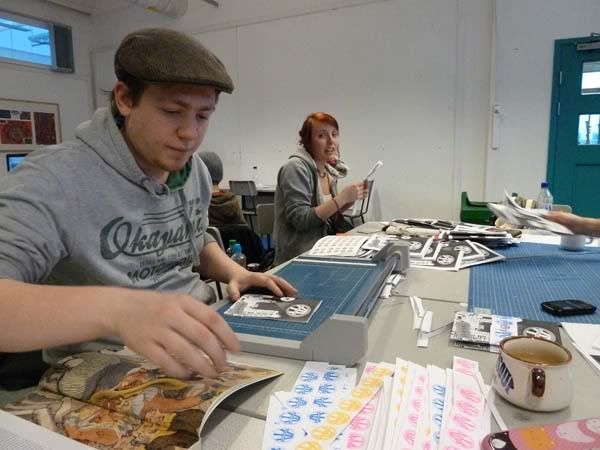 Tom getting stuck in
Lottie sews up the zines with love and care
Shortly after this picture was taken Tom made us all a cuppa tea :D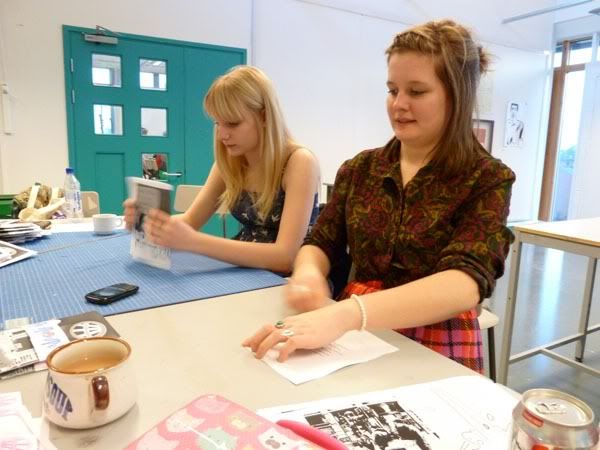 Katie and Lana working hard
Specially screen printed logo packaging for the zines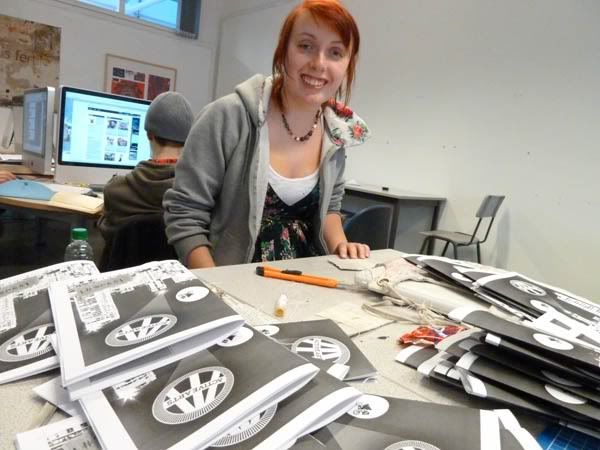 Did you really sew up all of those zinese Lottie?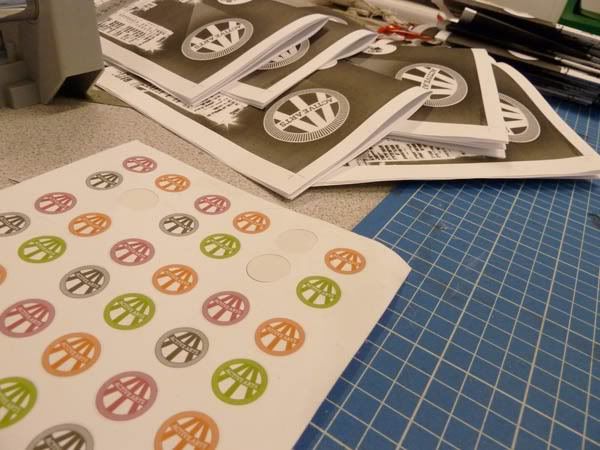 We even had Active Arts stickers
Kat is having fun guillotining (slicing)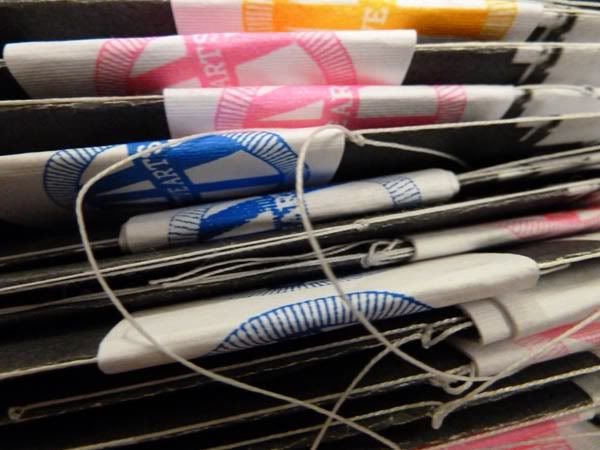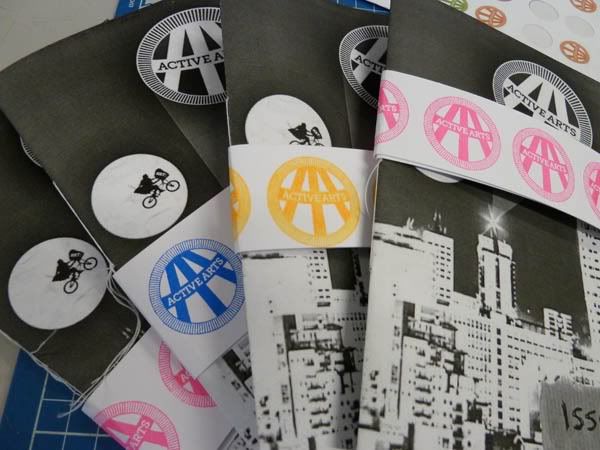 Our finished zines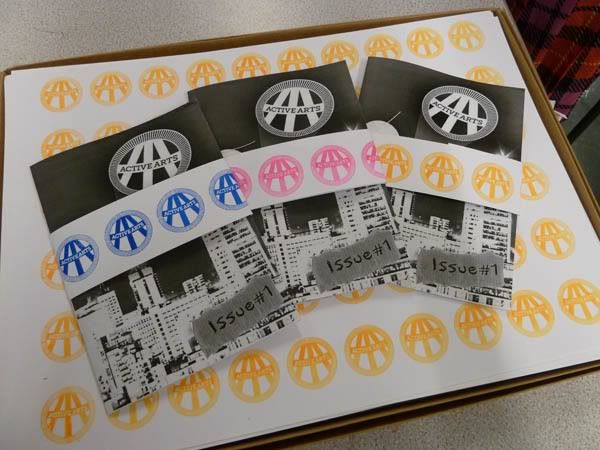 Our Fanzines will be shown and available to purchase at
Leeds Artists' Book Fair
on Friday 11th March and Saturday 12th March.