ReMADE in Leeds ran a really exciting campaign this Spring - 'ReMade's Water Month' which has highlighted some of the key issues around water and sustainability, through a fun and hands on banner workshop.
On the 4th of May 20 Active Artists got together in a night of tea drinking, craft making and chit chatting about the sustainability of water.
Our aims for the session was to complete a Banner explaining our opinions and experiences
with water.
The workshop space was amazingly inspiring in making our Banners. We had endless blue materials, buttons and nic nacs to create our patch for the banner..
We learnt new skills such as, knitting, croquet, sewing, embroidery, and rag rugging..
Biscuits and Tea, standard necessity
The Active Arts group had to fill in a online questionnaire about our relationship and experiences with water.
Later on we had wine and music, we were really trying to finish our patches in time.
My personal favourite is the whale - Enjoy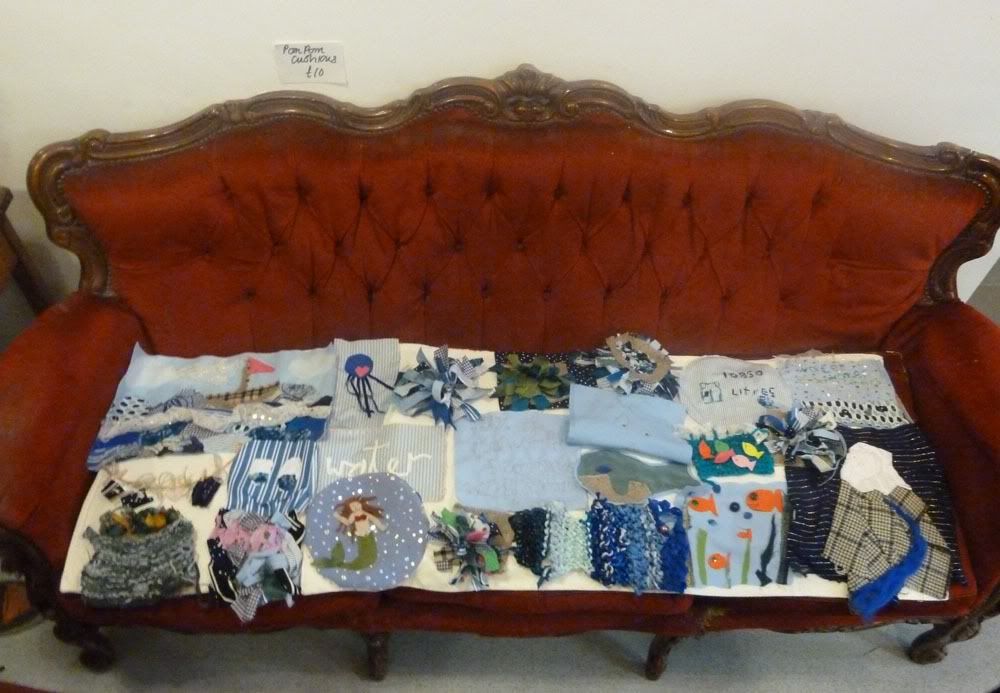 A special Thanks to ReMade Leeds for choosing Active Arts to take part in this event.
Please visit - http://www.remadeinleeds.org