This week Leeds ActiveARTS held its first ever workshop!! It was held at a cool little vintage shop in Hyde Park, Leeds called Remade. We are very pleased to report that it was a huge success!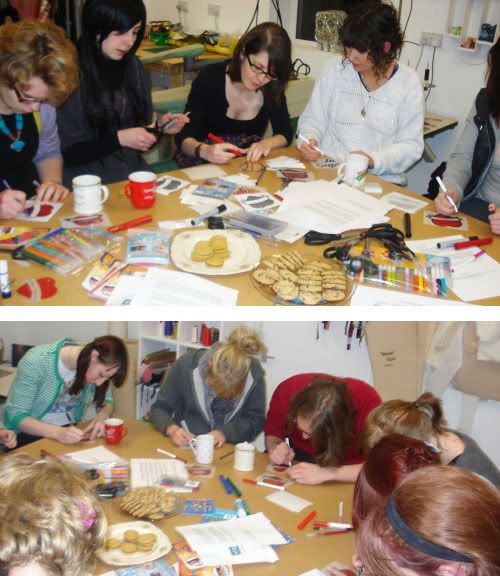 ActiveARTS group members and friends gathered around to chat, eat cookies and create shrink wrap key rings for our 'Alternative Valentine's Day' cards. Everybody created a love heart with a personalised message reminding you to spread the love.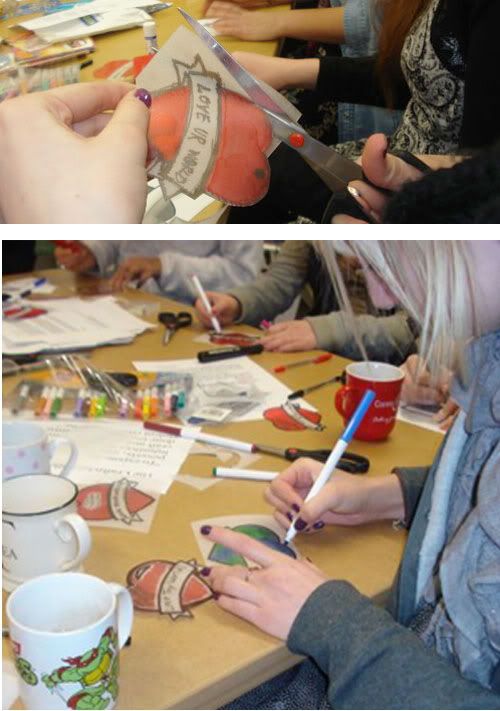 The love heart keyrings we made will be placed inside alternative Valentine's Day cards to be left out for the public, all over Leeds this Valentine's Day. Why? Well we want to do something different this Valentine's Day. Instead of the usual stigma associated with Valentine's Day, we want to show and spread neighbourly and global love!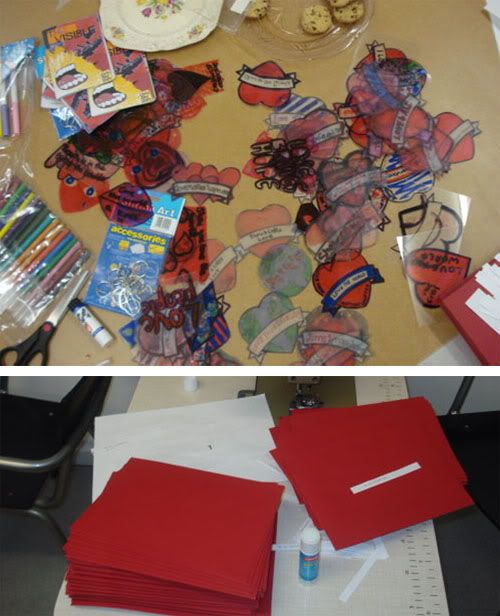 We made these cards and keyrings in order to spread awareness about topics which are usually forgotten about in the midst of this commercialised holiday. Gender Inequality, Women's Rights and Climate Change are all subjects we wish to address.
The Craftivist Collective
have been hijacking Valentine's Day this way for the past 3 years. Their manifesto is as follows:
"To expose the scandal of global poverty, and human rights injustices though the power of craft and public art. This will be done through provocative, non-violent creative actions."
This statement sums up the intentions behind this action, and the best part is, it's fun to get involved with. Already there have been Crafty Collectives springing up across the world, from Bangor to Vancouver, all coming together to work collaboratively on this project.
We teamed up with
Remade Leeds
,
Platform 2
and
Christian Aid
to make this workshop possible. Many thanks to all you Active Artists for getting involved! A video of the workshop is to come, so please watch this space!